Drive for Show, Putt for Dough
Long drives and precise iron play generate chatter and adulation on the golf course, but the player wielding a hot putter is often the one taking top honors. Raise your putting game and you'll see your scores drop.
The putting stroke is personal to each player – different strokes for different folks. But there are common mistakes in executing putts that are universal and occur at every level of play. Review these five putting tips so you can get off the green as quickly as you hope to get on the next one.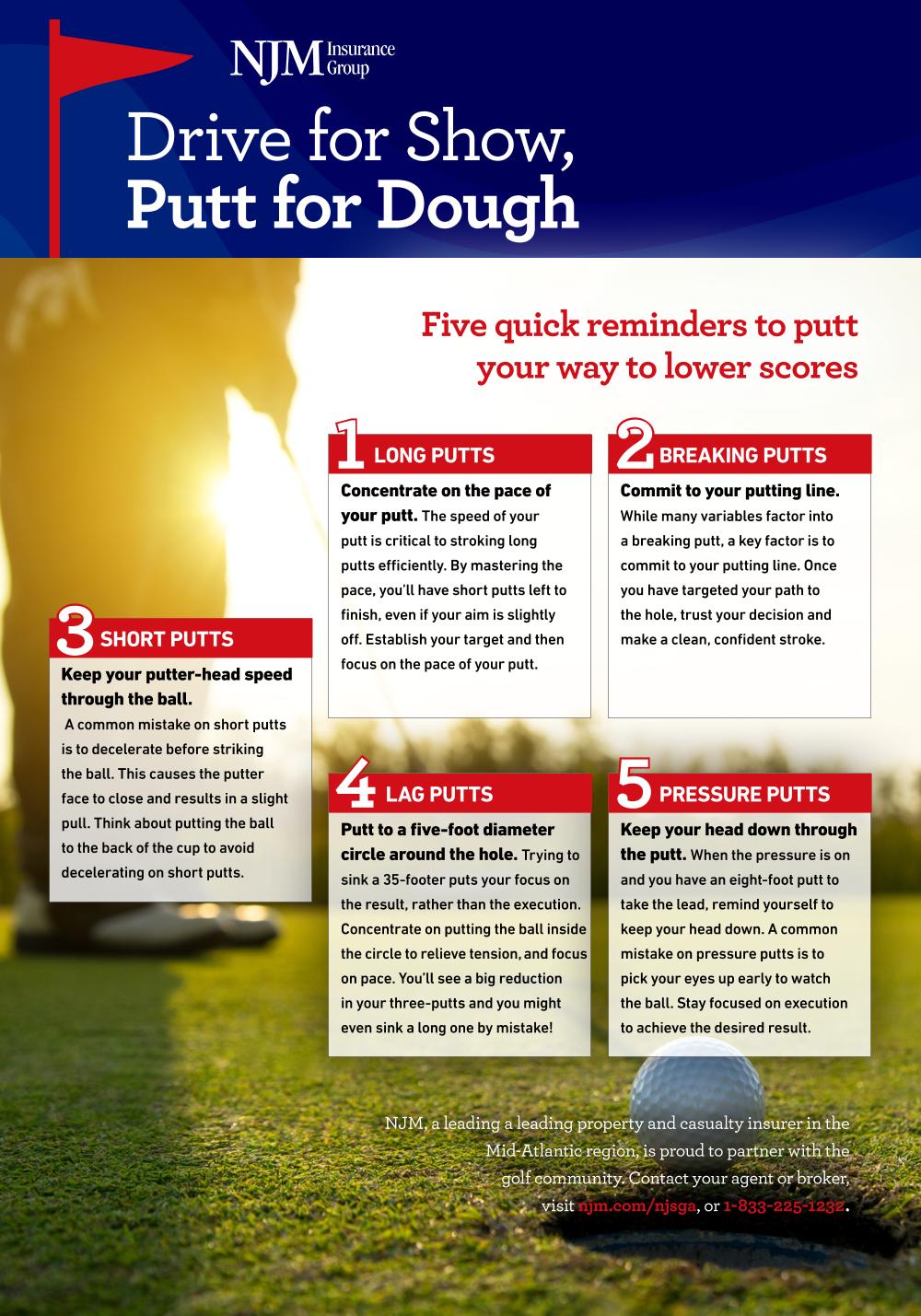 NJM, a leading property and casualty insurer in the Mid-Atlantic region, is proud to partner with the golf community. Contact your agent or broker, visit njm.com/njsga, or call 833-859-1920.